Nuka Cola Quantum is here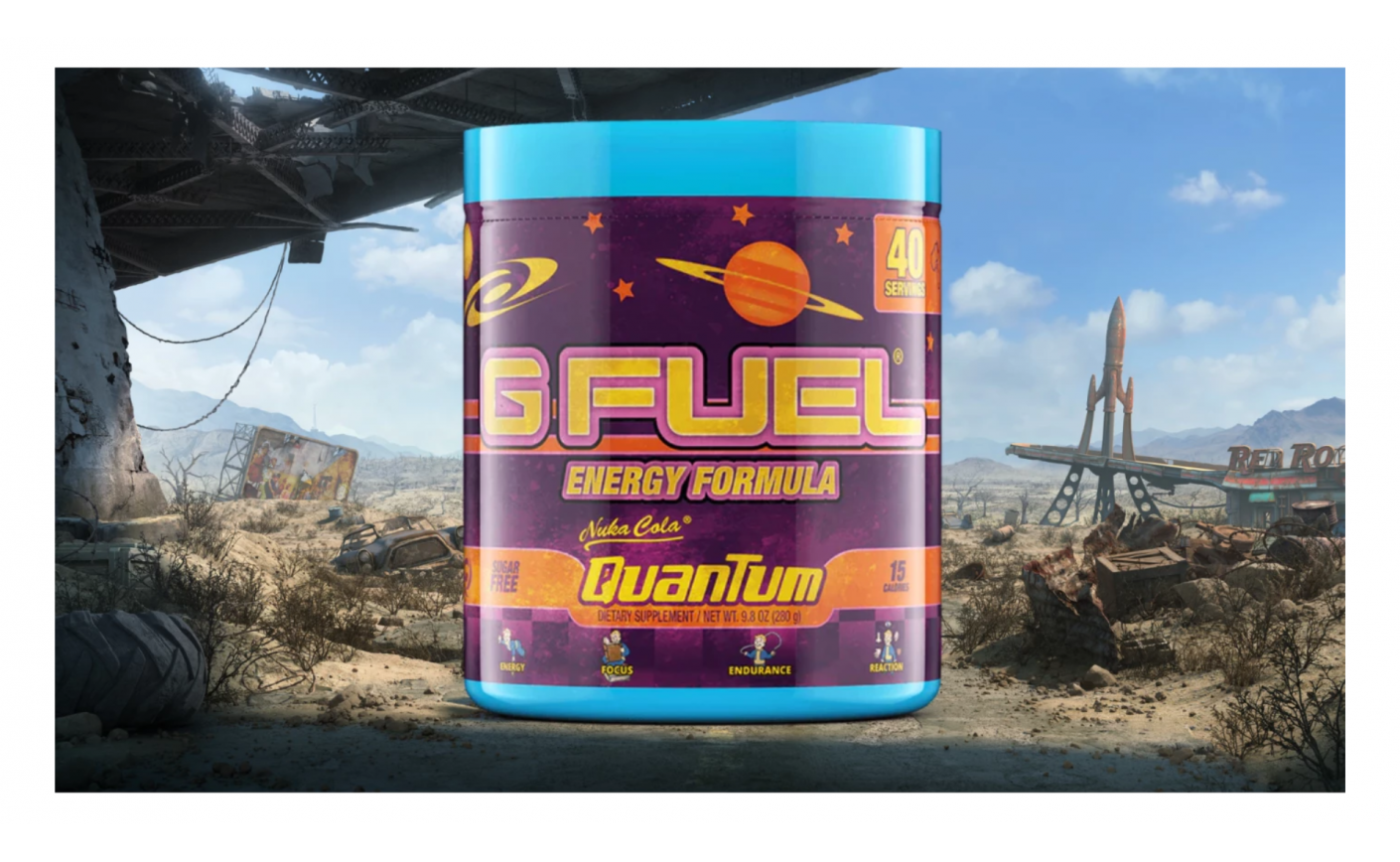 After 25 years of wandering in the wilderness, this celebrated G Fuel flavour, Nuka Cola Quantum, was created. The fictional soft drink brand of one of the most popular and seminal post-apocalyptic RPG video game series, Fallout.
A massively popular and ubiquitous drink in the alternate reality Fallout series, it plays an integral role in the setting and atmosphere of the game. As players wander through the game, they can find vending machines, scattered bottles, or even collect special Nuka Cola-themed items such as bottle caps (the in-game currency) and the Nuka-Cola Quantum suit.
Nuka Cola was originally a plain drink, but its inventor and CEO of the Nuka Cola Corporation, John-Caleb Bradberton, later added a unique ingredient, "radioactive strontium isotope", which gives the drink a bright blue color and a distinct dose of radiation.
Whether you're a Vault dweller or roaming the wilderness with wild Ghouls and supermutants at your back, boost your energy, stamina, focus and reaction time with the new G FUEL Nuka Cola Quantum energy drink!
What's inside ?
G FUEL Nuka Cola Quantum is sugar-free, packed with antioxidants from 18 different fruit extracts. Each serving has only 15 calories and contains 140 mg of caffeine. Patented complexes increase energy and focus. Make sure you have a clean shaker and then shake this fresh fruit mix of coconut, lemon, lime, pineapple and berries !
What is G FUEL ?
G FUEL is a 100% pure, natural and healthier alternative to most energy drinks that contain sugar. While many energy drinks contain large amounts of unknown chemicals, with G FUEL you know what you are drinking as you mix the powder with your own water. With all formulas, there has been a strong focus on quality and high customer demands for increased energy, focus and concentration, without the use of toxic chemicals and added sugar.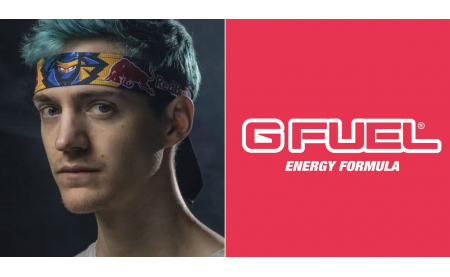 Gaming icon Tyler "Ninja" Blevins announced his new partnership with G Fuel, the leading energy drink brand in the gaming industry, in 2022. This exciting collaboration promises to bring together two powerful brands that are committed to improving the gaming experience for millions of gamers around the world.